programs
2012 Education Grants Funded
This grant program is made possible by the Maine Agricultural Specialty License Plate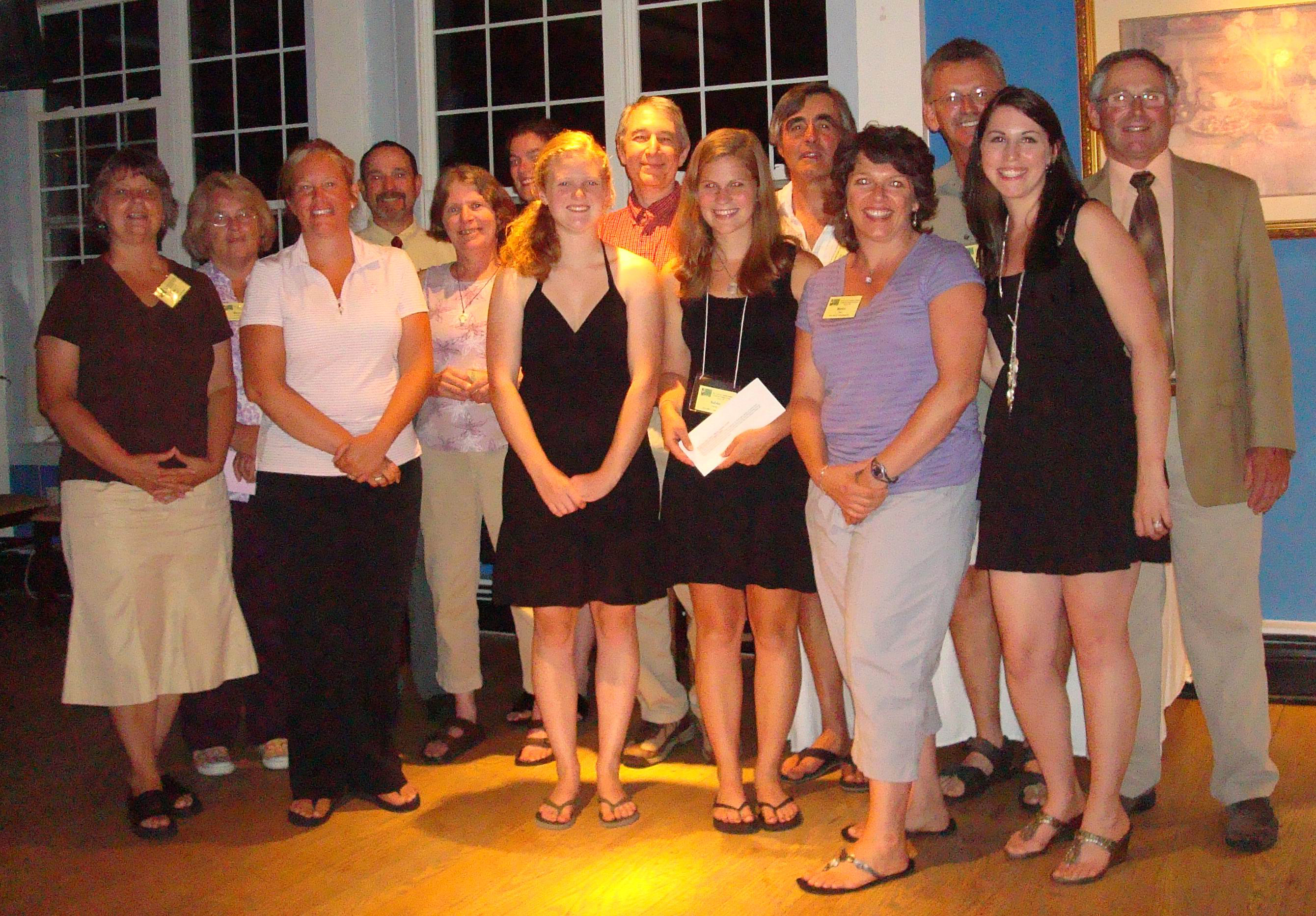 Agriculture Leadership Grants — $1,000
Ashland FFA – Janet Perry, advisor -- $1,000
2012 National Convention- Leadership to the Next Level
Funding will be used to help their students achieve their goal of attending an FFA National Convention in Indianapolis, IN. The students will meet other FFA students from all around the U.S. and have a chance to complete various career development events.
Waldo County FFA – Patrice Janssen, advisor -- $1,000
Leadership Career Development and More
Funding will be used for Waldo County FFA students enrolled in the Horticulture and Natural Resources programs to pay membership dues, attend a leadership workshop, and attend the FFA State Convention. They will enhance their leadership skills, participate in Career Development Events, meet their peers from across the state, and learn about the diversity of agriculture in Maine.
Caribou FFA- Thomas Hale, advisor -- $1,000
Leadership Development at Caribou Tech Center
This grant will raise the level of leadership in the Caribou FFA by exposing students to events and tasks that will move them out of their comfort zone and out of familiar settings. The grant will begin by improving local chapter meetings all the way up to participation at the highest level in the FFA, the National FFA Convention.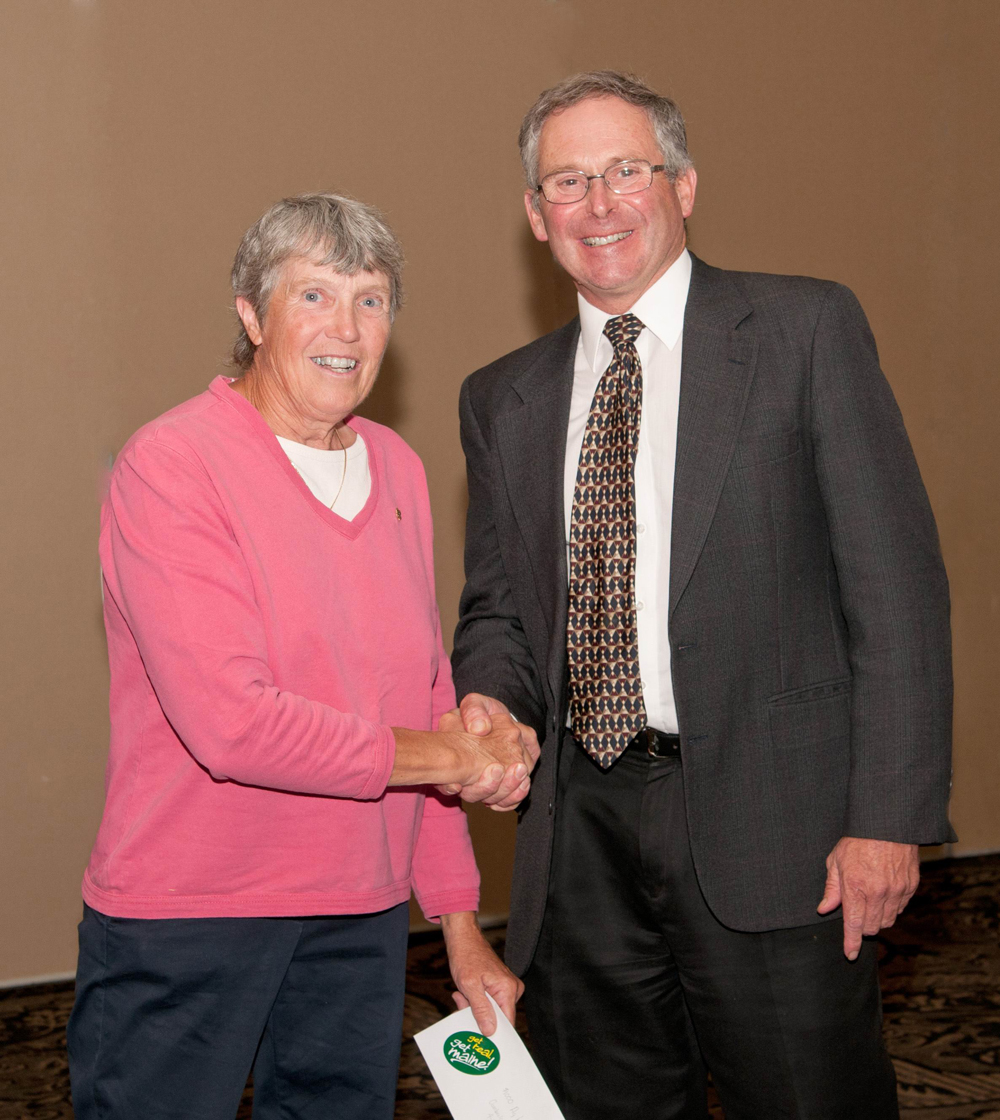 All-Star 4-H Club – Connie Wood, advisor -- $1,000
Exploring Agriculture Opportunity with 4-H Members
Members will research and travel to college campuses to learn more about the opportunities and programs. The members have been working with dairy animals and many would like to continue that in some way. This project will allow them to research a variety of agricultural schools and gain first hand knowledge of the programs.
Fort Fairfield FFA – Jeanne Fox, advisor -- $1,000
Agricultural Leadership
Funding will be used for FFA students to travel to the Easters States Exposition in West Springfield, MA in September. Students will be able to compete in agricultural contests and explore Ag exhibits. They will be exposed to new experience which they would not be in Aroostook County. Students will also be able to attend leadership training being offered in Presque Isle area.
Agriculture Awareness Grants — $1,000
Opportunity Alliance - Westbrook - J'Aime Walker -- $1,000
Maine Farms
These urban students have little understanding of agriculture beyond a visit to the grocery store. This program will allow them to visit 5 local farms over the year and learn first hand what happens there and how the products get to them. To accompany their outings, the classroom will design a learning environment and extension activities to be responsive to children's natural curiosity and interest.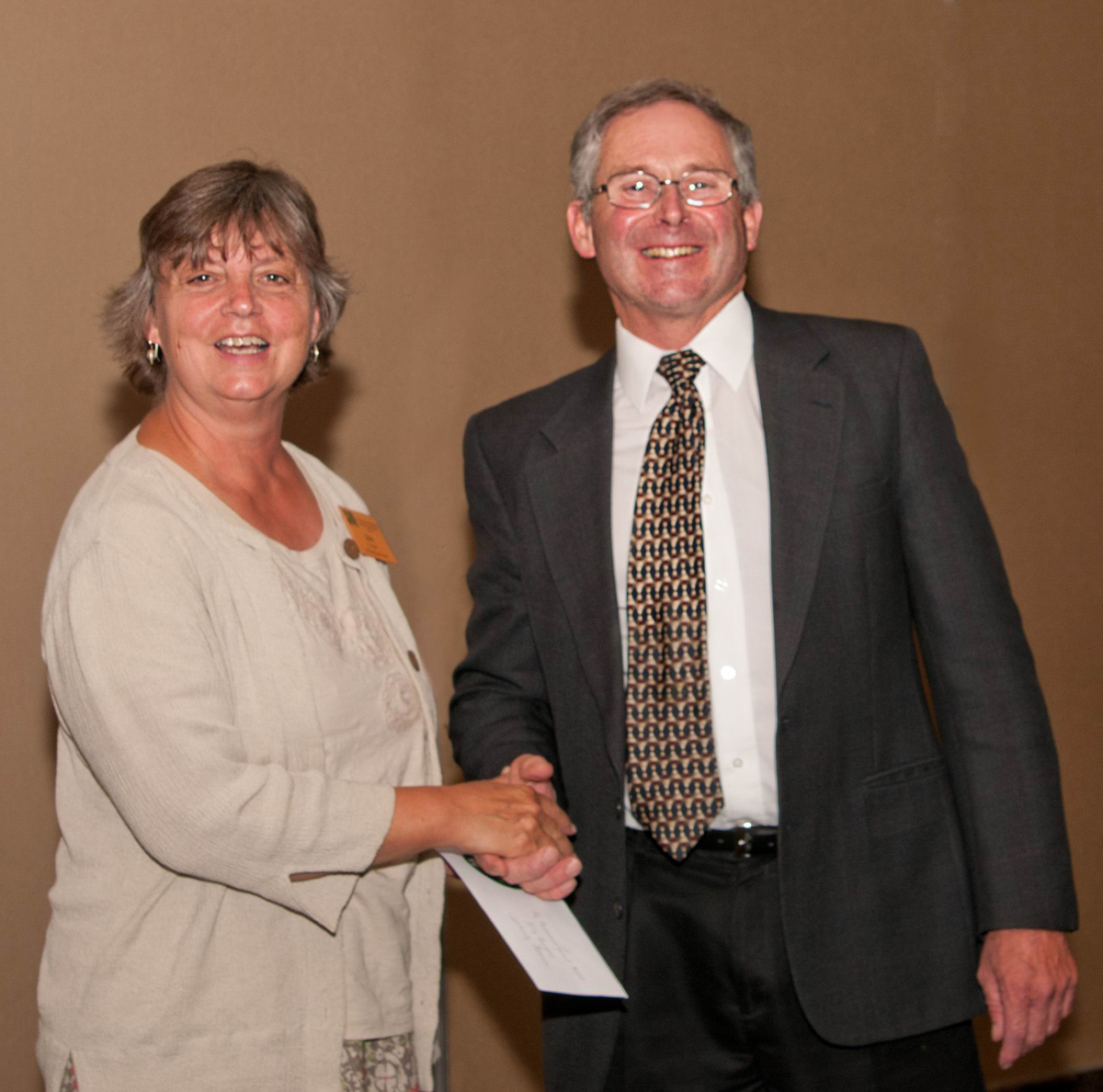 Opportunity Alliance - Westbrook - Kelly Burgess –- $1,000
Farm Fun and Facts with Maine's Foods, Fibers, and Fish
Funding will be used to allow Pre-K children to learn about Maine's local and rich agricultural offerings. This program will also allow them to visit 6 local farms over the year and learn first hand what happens there and how the products get to them.
Opportunity Alliance - Pre-K - Suzanne Berzinis & Kristin Reindl -- $1,000
Food and Farms
Funding will be used to provide experiences and teach about science and agriculture in concrete and meaningful ways. It will help the children gain a knowledge base they otherwise would not acquire and make important connections between our land, plant, and animal and the food that ultimately comes to our table. There will be four engaging fieldtrips to pineland farms and one to Randall's Apple Orchard.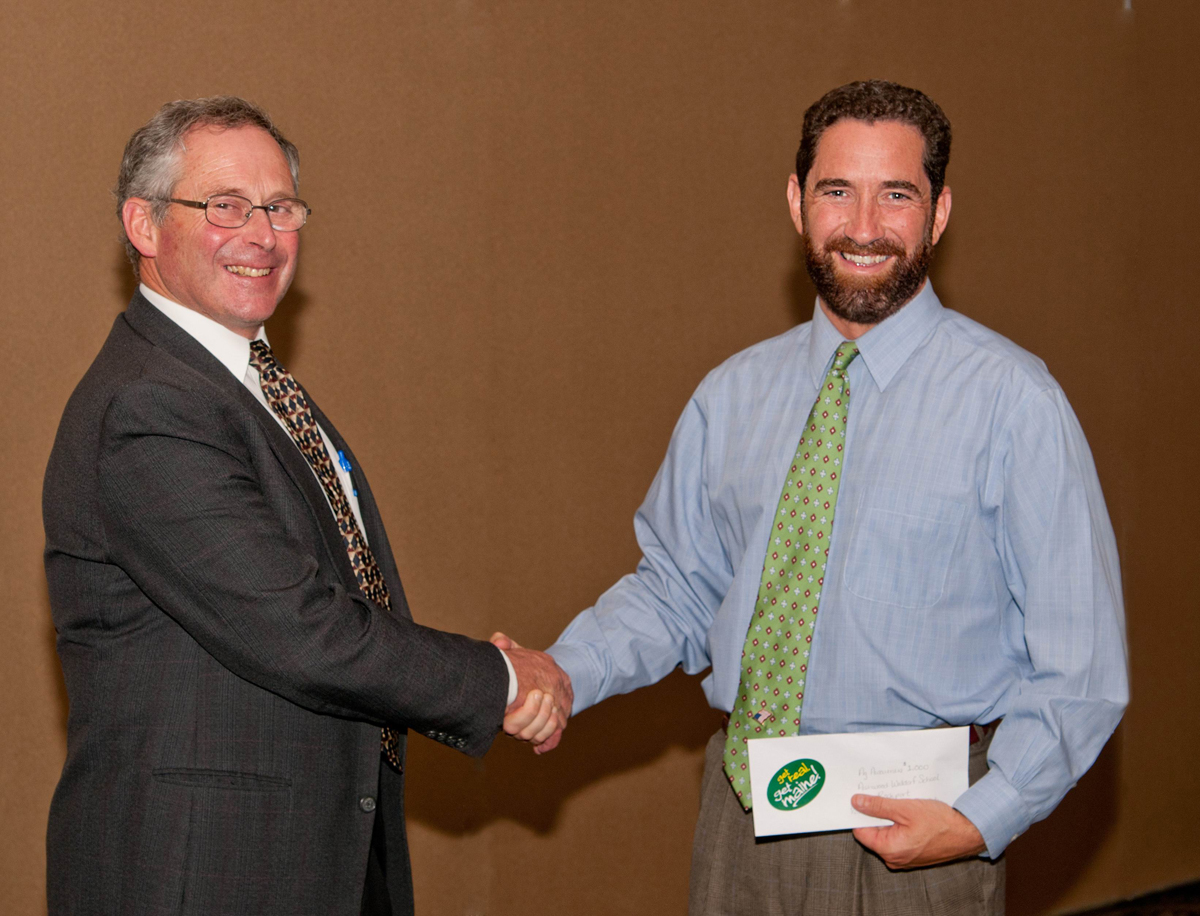 Ashwood Waldorf School – Jody Spanglet -- $1,000
Ashwood Agricultural Arts Program
The farm hands program will allow middle school students the hands-on opportunity to work with animals at Aldermere Farm, without the school needing to make the commitment to purchase and house the animals. The students will learn animal care and the business aspect of breeding and selling beef. They will do artistic renderings of the animals, integrating math, physiology, anatomy, ecology, and service learning.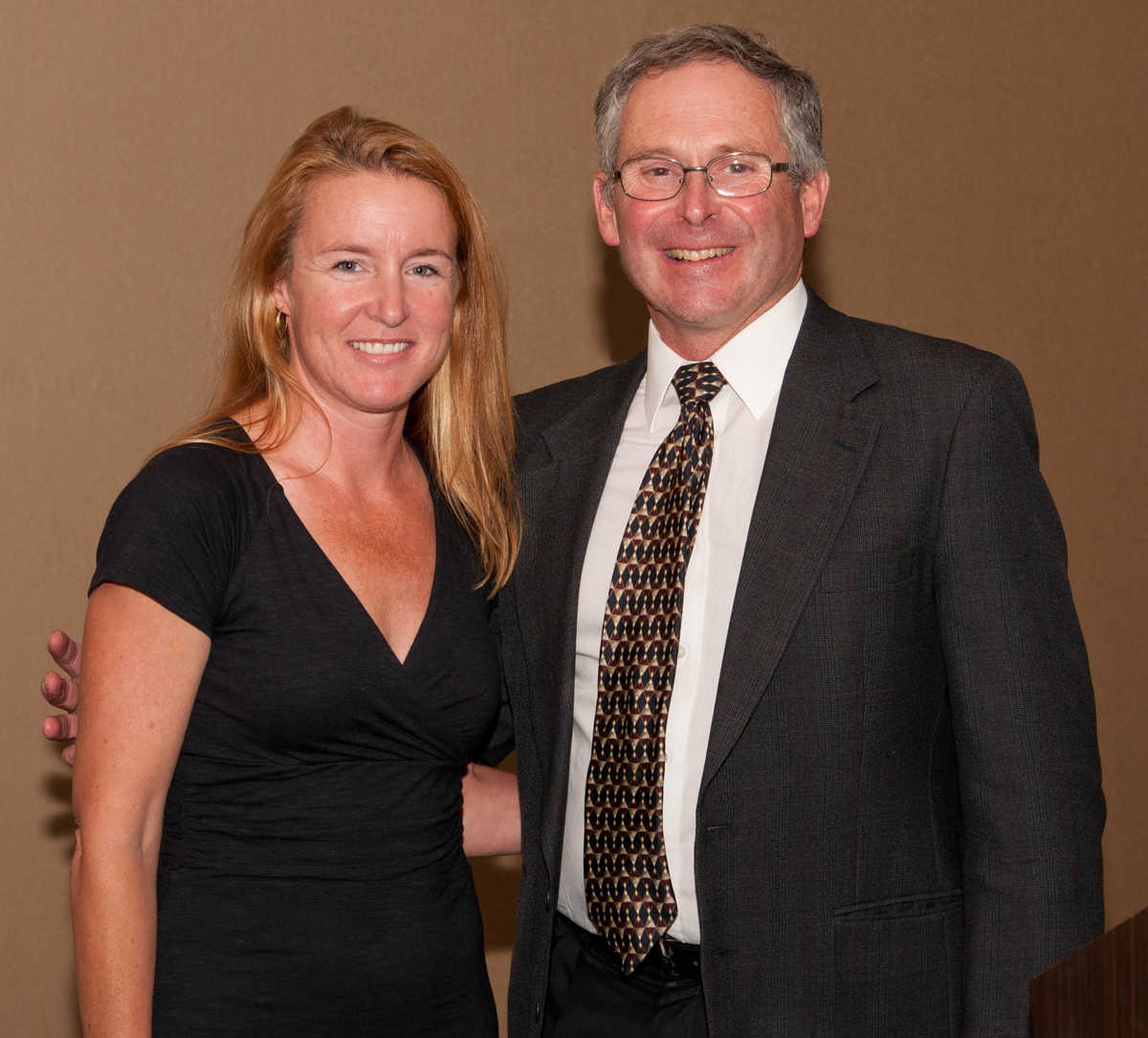 Hope Elementary School – Erik Wade -- $1000
Hope Elementary School Garden Project
This project ensures a sustainable plan for the future gardening project at HES. They worked with Mid Coast School of Technology to construct a new garden and green house to start this project in 2010. Funding will be used to continue and expand this program.
College of the Atlantic – Bonnie Tai -- $1000
Farm to Fork: A 6th Grade Exploration of the Food System
Funding will be used to introduce students to their food system through class discussion, field trips, and service learning. As an interdisciplinary program, it is intended to meet Maine Learning Results for both science and social studies in an interactive and engaging way, while also empowering students to improve their local food system. This program will be a collaboration of the College of the Atlantic and the local public schools.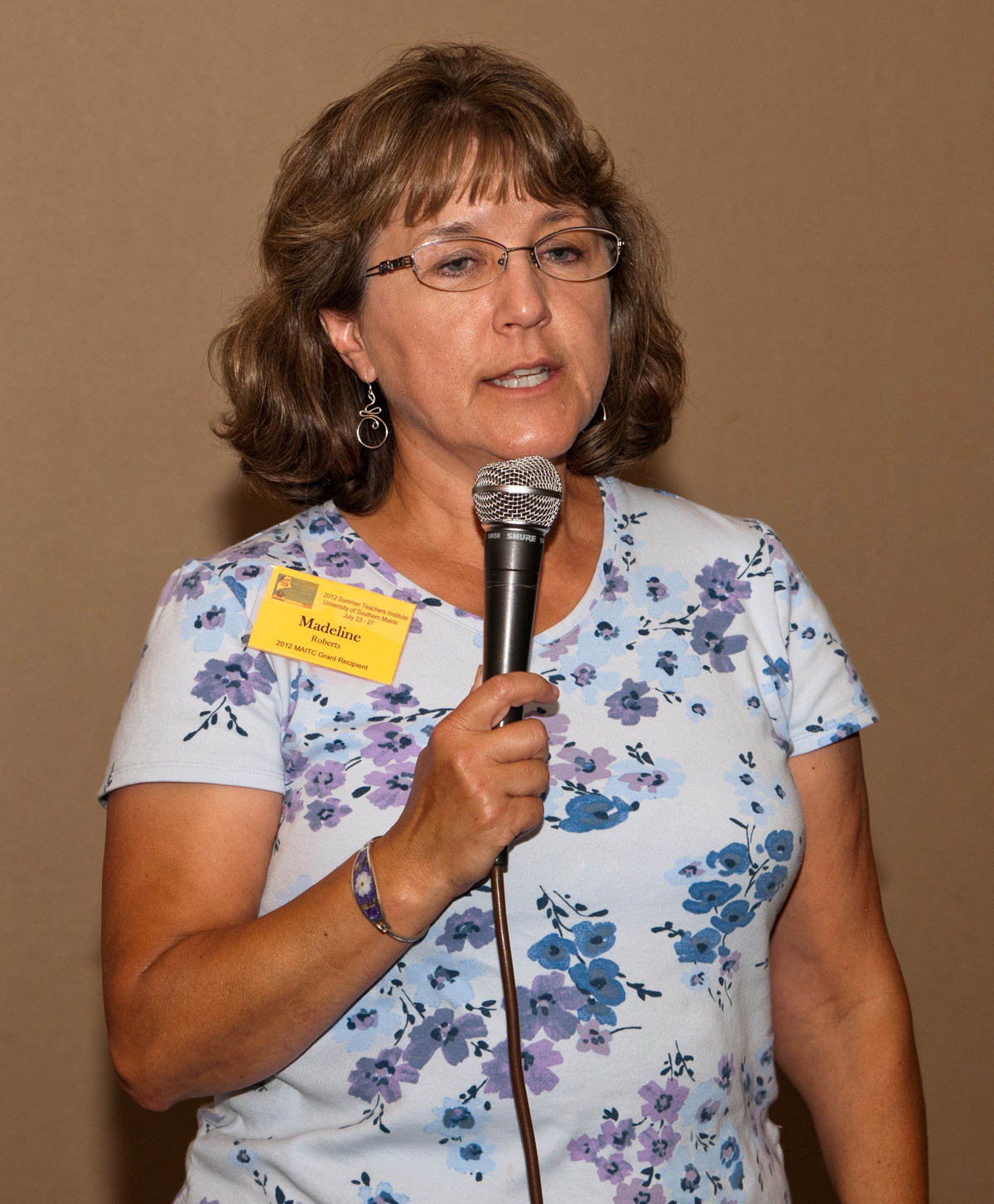 Holbrook Middle School – Madeline Roberts -- $1000
Holbrook 5th Grade Community Garden
Funding will be used to build and maintain a community garden. The garden is to demonstrate to students how to grow vegetables and provide healthy food to the school cafeteria lunch program and to fill the new food cupboard at our school.
Winthrop Grade School – Alice Olson & Jinny Bryant -- $1000
Creative Approaches to Fresh Food Education
This project will teach children how to choose and appreciate a diet that includes more fresh fruits and vegetables by introducing a wide variety of fruits and vegetables for children to taste and compare. Children will learn to define their own individual preferences through this wide exposure of unknown textures and flavors. Our goal is for children to increase their selections of fruits and vegetables at school and carry this practice home.
School Garden and Greenhouse Grants Funded — $2,000
Belgrade Central School – Leilani Carlson -- $2000
Belgrade Central School Garden
The Belgrade Central School Garden Project will promote a multi-faceted student based learning opportunity in the area of gardening and agriculture awareness. The student body will be learning how to grow their own foods, experimenting with, and trying new vegetables, endorsing healthy eating options, getting fresh air, and building interactive social skills with many age groups, including students with disabilities.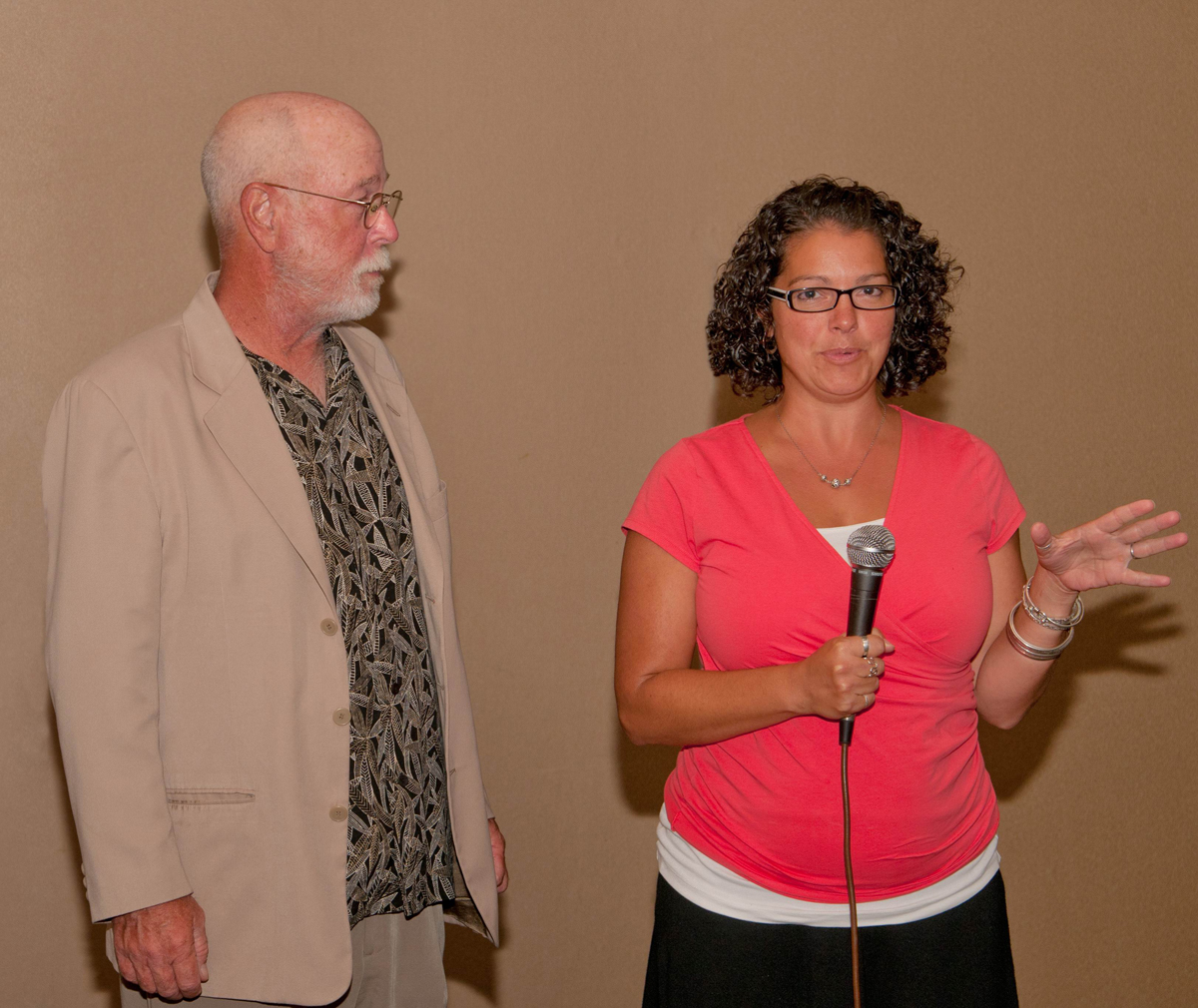 Kennebunk High School – Melissa Luetie -- $2,000
KHS Garden Project
Funding for this project will directly connect students to the natural world and the community. The proposed garden will feature a variety of plants and shrubs with a focus on substantial production. They will strive to create a school garden and green house to complement and enhance academic achievement, promote healthy food choices, provide valuable skills in life, foster environmental stewardship and social development.
Scarborough School District – Julie Harrison -- $1,980
Scarborough School Gardens Program
Funding will expand Scarborough's program by incorporating field trips to a local farm, four classroom presentations from farm staff, and expanding the two schools gardens. From the existing program students learned how to grow food using organic and sustainable methods, and incorporated lessons including math, social studies, health, science, and the language arts.
Durham Community School – Coren Wheeler -- $1,640.37
Durham Community School Gardens
The new school opened two years ago on a beautiful campus of fields and woods, and a school garden has been tilled. The garden will contain four quadrants of crops which are endogenous to Maine, as well as provide garden-based experimental learning. Lesson plans will be integrated into the science and health curriculum. Crops harvested by students will complement the annual Maine harvest Lunch Program and a Farm to School Program.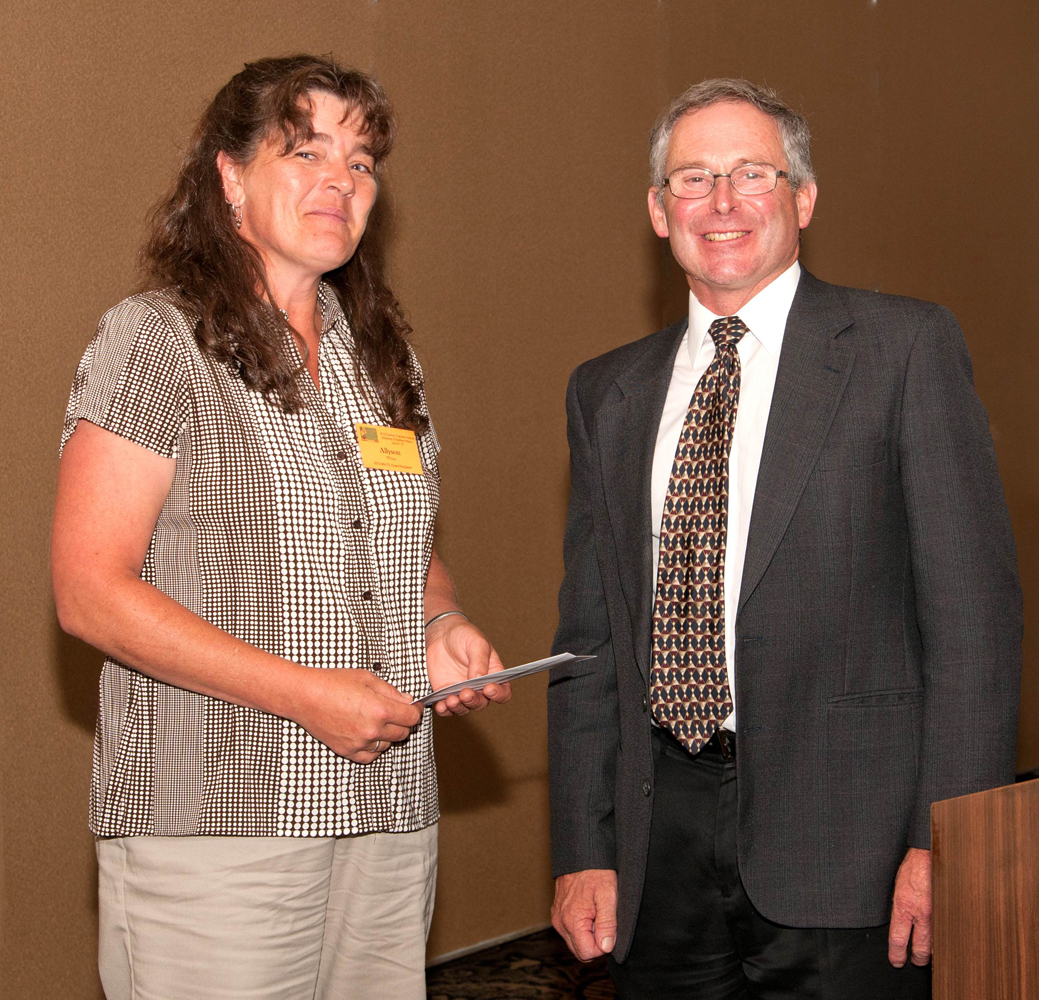 Lewiston Middle School – Allyson White -- $1,000
Modern Urban Garden
Urban gardening presents challenges for families who have limited outdoor space. Currently, students have explored hydroponics on a small scale within the STEM Lab classroom. As hydroponics based agribusiness continues to grow in Maine the need for skilled workers in this area also grows. In addition of a green house will allow for expansion of classroom projects and increase student awareness of future career opportunities.
Tripp Middle School – Heidi Richards -- $1,000
Can You Dig It? Garden
Funding will be used to create a raised bed edible landscape garden to generate a space for students to grow as individuals and gain empowerment through leading the construction, development and maintenance of the school garden. It will create a therapeutic space for students with behavioral, emotional, and high academic need as well as a space for all students and staff to be enriched through helping a garden come to life.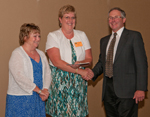 Farrington Elementary – Renee L. Henry -- $1,000
Farrington Wildcat Garden
The funding will provide water for the school's existing garden. Students have been dragging hose across a busy driveway between parking areas for several years. It will create new learning experiences for students, incorporate the National Standards of Service Learning, and provide organic produce for local insecure families and the school cafeteria while researching a new drip irrigation system, the science of composting, and ecosystems.
Ag Awareness Grants Funded up to $5,000
MSAD #61 – Courtney Kennedy – $5,000
Building the Food Connections: From Land & Sea to Cafeteria
Funding will develop an understanding of local foods, agriculture and aquaculture through field trips to local agriculture and aquaculture establishments, and through a "local foods" meal from different local operations. Students will help to harvest, purchase, and prepare local foods included in the meal plans they will be accountable for developing.
Healthy Communities of the Capitol Area – Laura Budde - - $5,000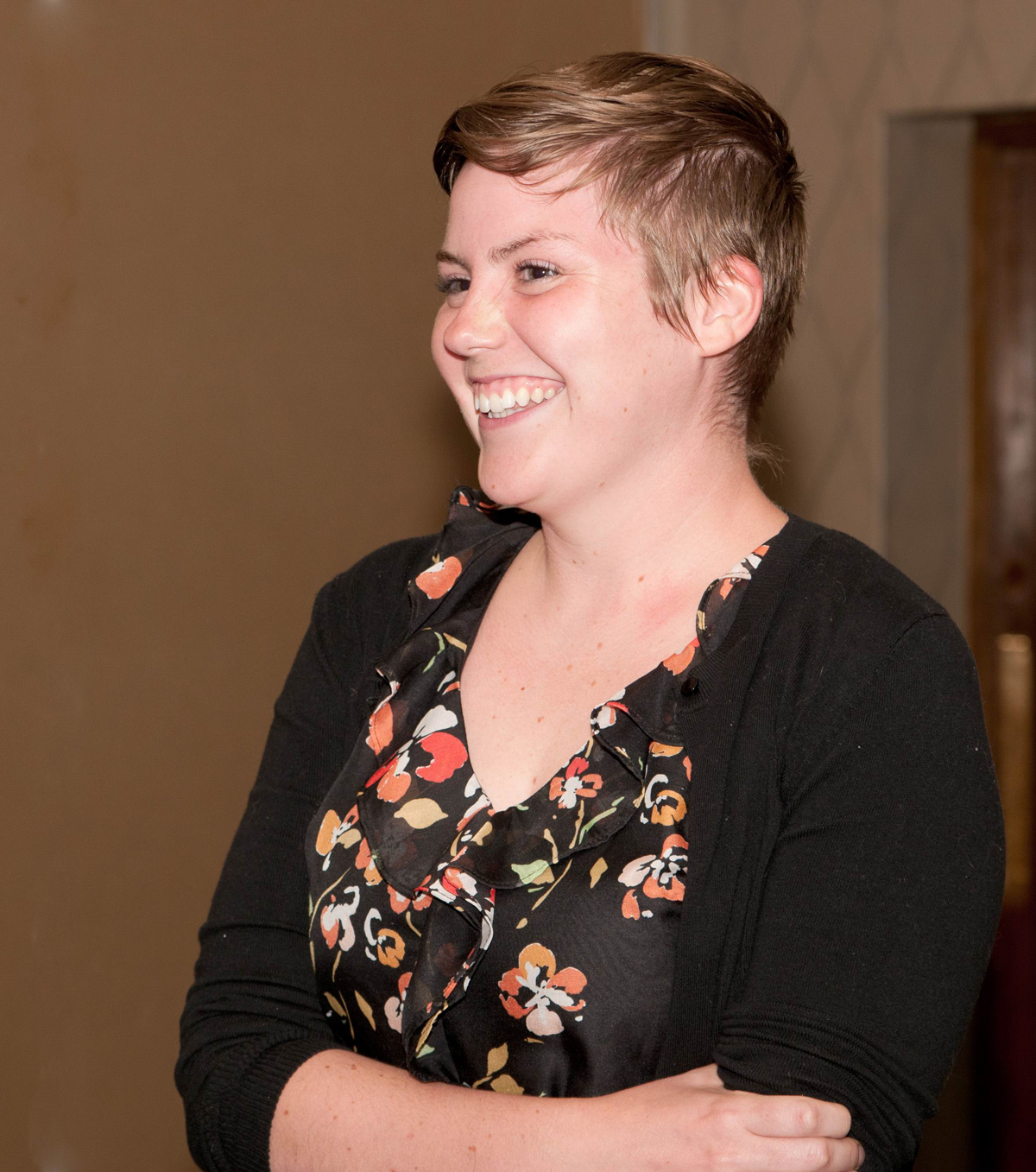 Food Corps in Augusta and Gardiner Area Schools
The Food Corps Service Member (FCSM) will work at the Augusta-based Capitol area Technical Center  greenhouse to expand upon existing programming, providing weekly lessons for Cony students and lead an after school garden club. In Gardiner, the FCSM will serve to sustain two existing school garden programs and build new gardens at two K-5 schools. Both districts will expand Farm to School initiatives.
Leavitt Area High School – Sharon Hathaway – $4,966.85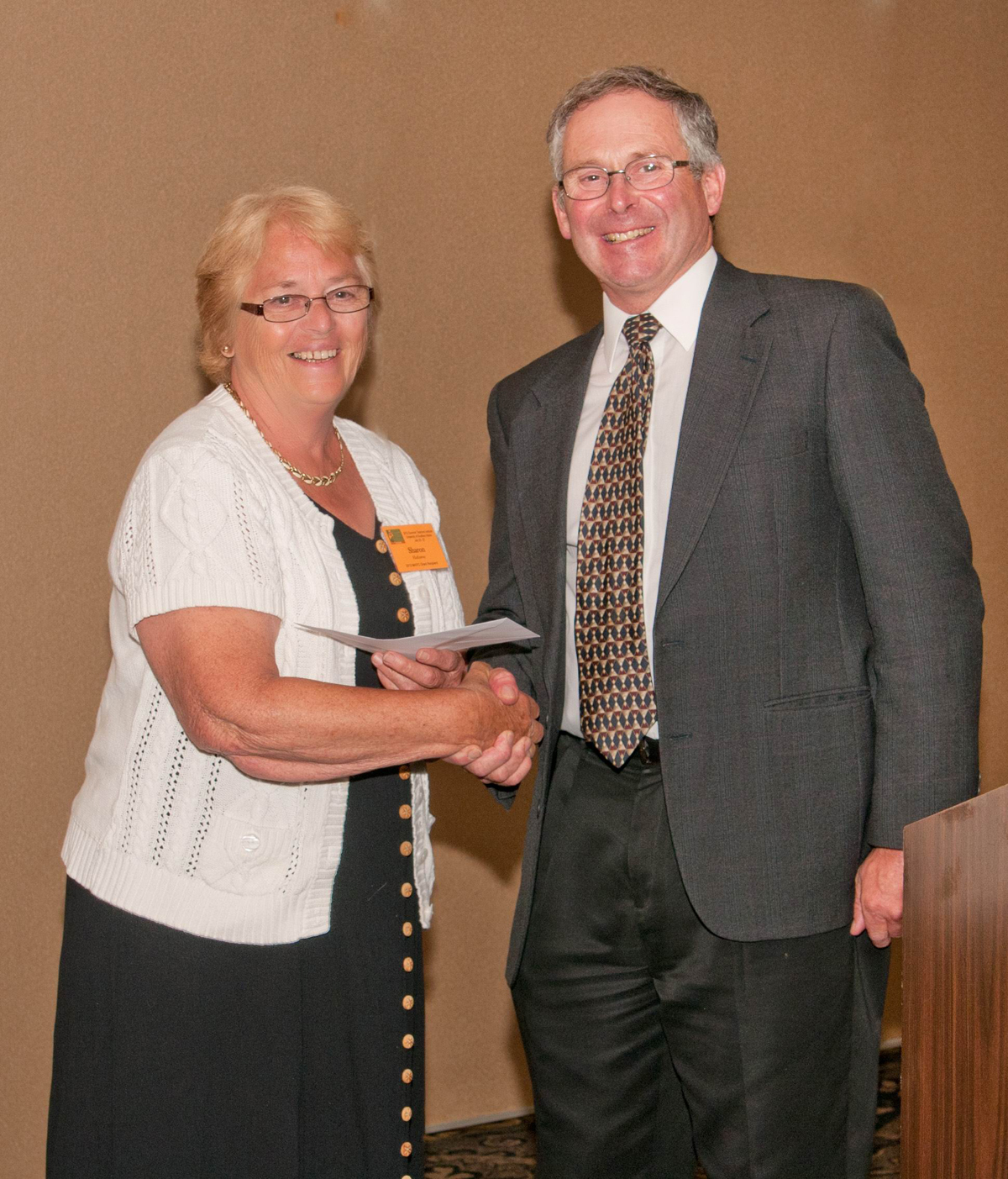 Check It Out!
This grant will support a project to increases students' awareness of agriculture career paths. The curriculum has multiple layers allowing teachers and students to pick and choose activities that infuse agricultural career awareness to their existing studies either as an individual student project or as a large group presentation.  Local Ag professionals will collaborate with teachers and students to customize experiences to each student's interest.
Buckfield Jr. Sr. High School – Gretchen Kimball -- $4,813.72
The Buck Starts Here!
This project will develop student's awareness of agriculture and the key role it plays in our everyday lives, and provide our students with experience in entrepreneurship. This program will equip our students with the knowledge and skills to create their own small agricultural business.
Maranacook Community School – Pat Stanton -- $2,500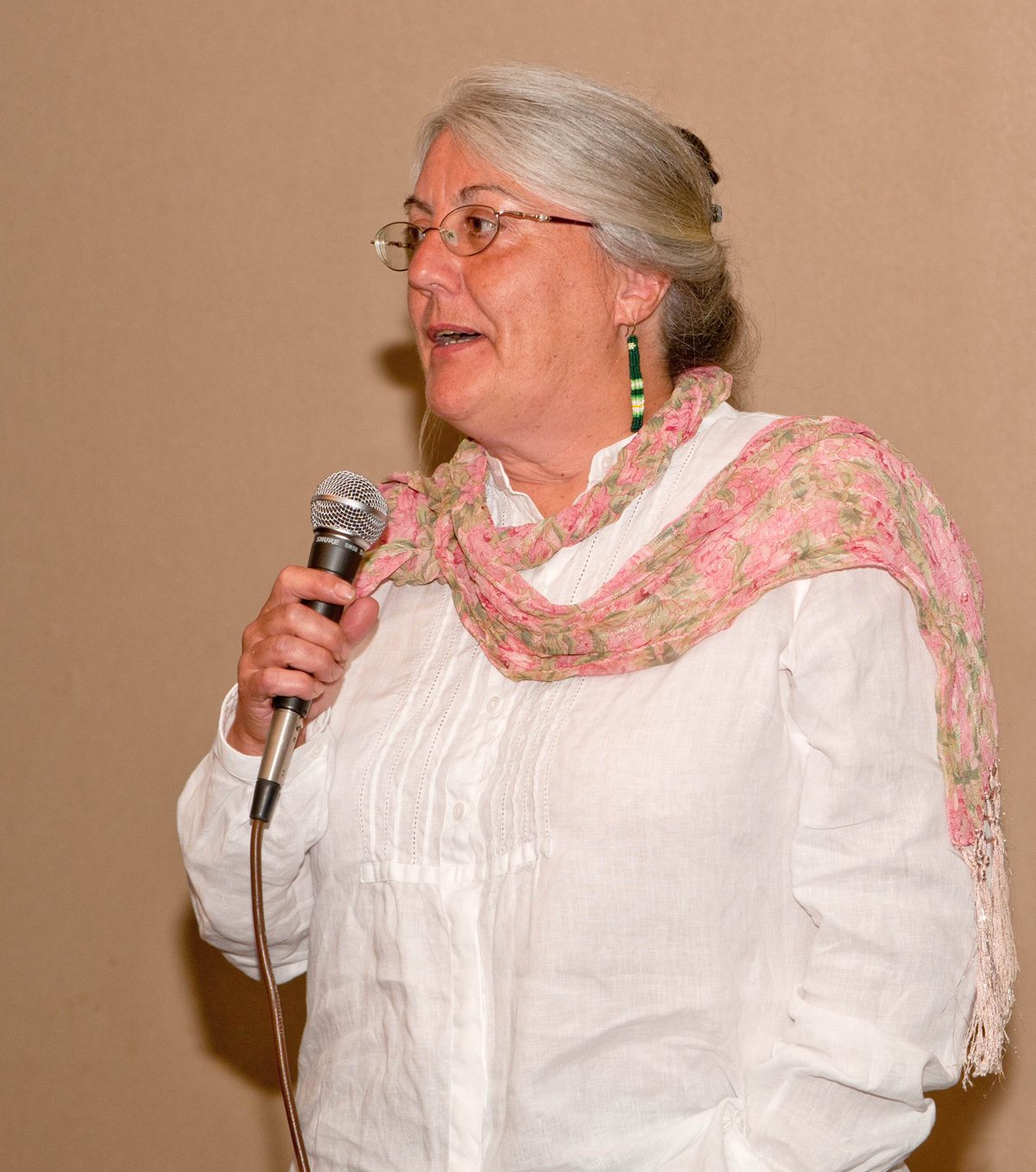 Maranacook: Forests, Fields, Farms, and Lakes
Funding will help build a green house and a shed to further learning in agriculture. Students will also maintain the current school garden project in cooperation with farmers, greenhouse operators, and other businesses and organizations with a focus on the natural environment. Teachers and staff will develop a project and place based curriculum that provides opportunities for students to explore topics as a group and individually.
The Morris Farm – Kim Andersson -- $2,500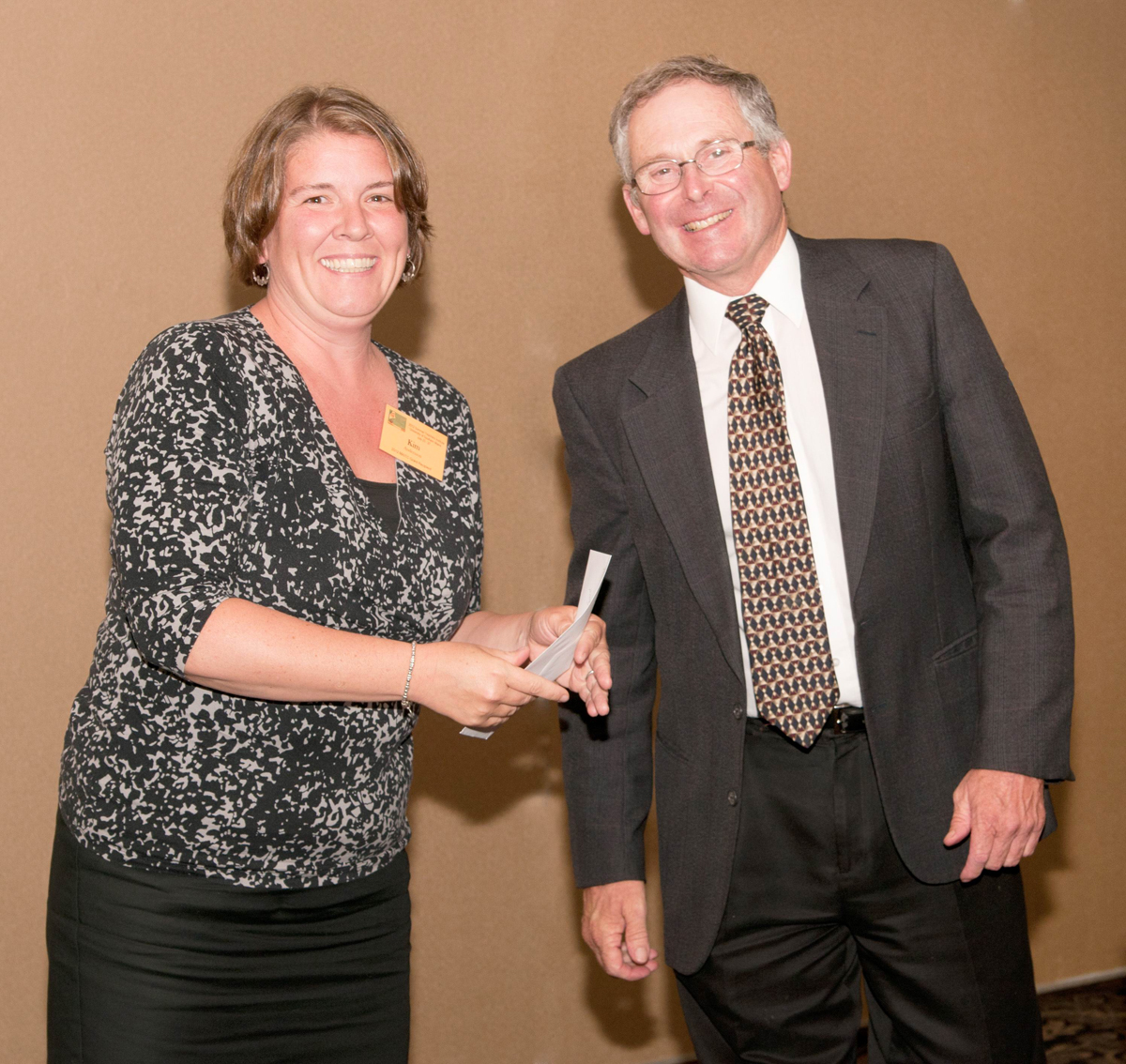 Farm to School Project, Continuation Funds
The Morris Farm Trust will use funds to support a Farm to School Coordinator as a continuation of the Farm to School Program at Wiscasset Primary School. Students will work at Morris Farm in the dairy and the school garden, and the cafeteria will increase direct purchasing from local farms. The coordinator will arrange school visits from Midcoast farmers and work with teachers to connect these visits to Maine Learning Results.
UM Child Study Center – Kevin L. Duplissie -- $2,500
Inch by Inch, Student to Student
This project is geared towards children at the UM Child Study Center and their families and will include students from the School of Social Work and Sociology this year, bringing the expected total of University of Maine students to over 100, as well as 200+ PK children and adults that will gain knowledge together about the importance of agriculture. Using resources from MAITC, Books, and other materials, two students will lead weekly lessons coordinated with growing projects, field trips, and activities.
Cultivating Community – Anna Sommo -- $2,500
Soil to Stovetop: School Gardens in Portland
Funding will be used to deepen the partnership with Portland Public Schools with a focus on agriculture at three underserved Portland elementary schools. School gardens increase the knowledge students and communities have about Maine's food and fiber systems. They also promote sustainability and consumption of fruits and vegetables while strengthening the local food system and improving healthy food access for underserved communities.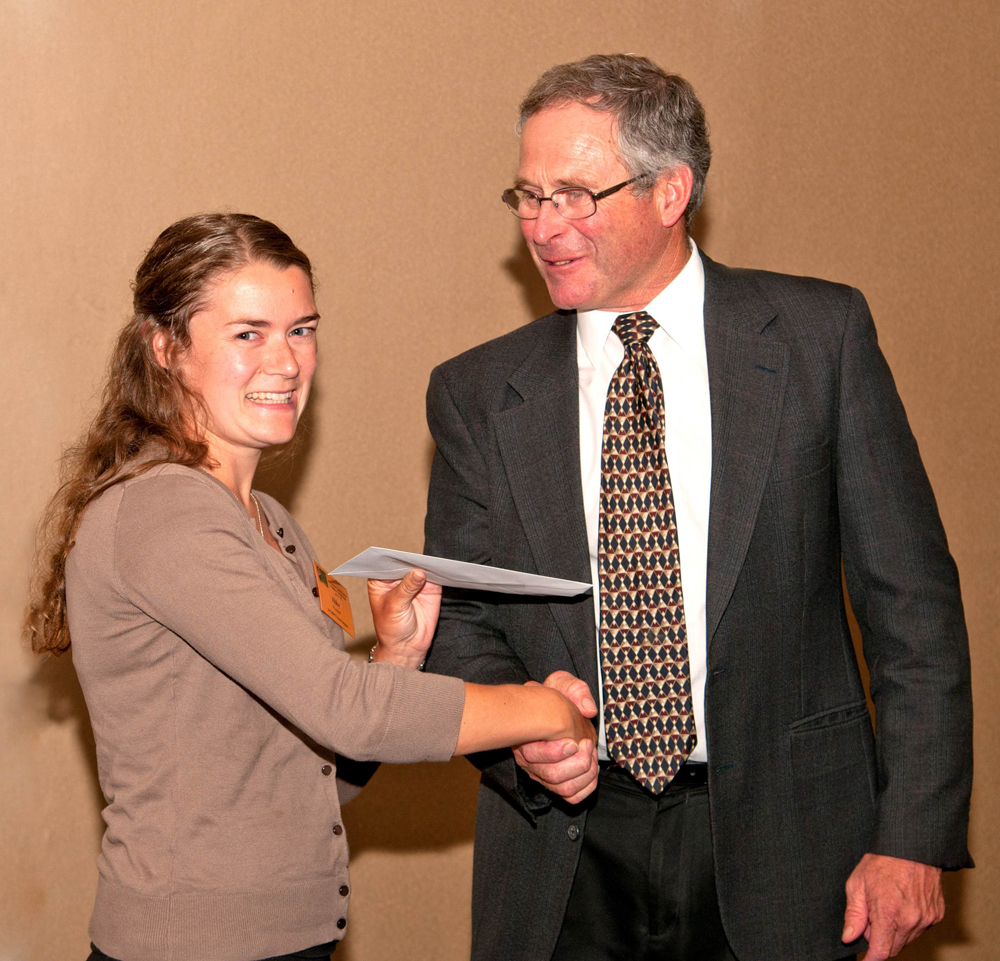 FARMS- Focus on Agriculture in Rural Maine Schools – Karen Kleinkopf -- $2,500
Nobleboro Central School FARMS Program
Through this funding, FARMS will connect classrooms, cafeteria, local farms and communities in order to educate students about good nutrition and the role of Maine agriculture in promoting healthy, sustainable communities. Through the classroom, cafeteria wide taste tests, hands-on gardening and cooking clubs, FARMS helps students try new foods and encourages healthy eating habits at an early age.
Northern Maine Fair Association – Jessica Blackstone -- $2,500
Lil' Farmers at the Fair
Funding will be used for a free hands-on fair exhibit as children are provided the opportunity to experience the agricultural process. It has been proven to be a tool to teach children the importance of agriculture and how it affects their daily lives in a fun and interactive way.
James H. Bean School – Dr. Nancy A. Reynolds -- $1,082.50
School to Farms to Table
Funding will be used to support field trips to dairy farms and to a maple farm. The visits concentrate on informing our youth as to the benefits, accessibility, and necessity for farming, large and small, to our health and economic well being.
---
Grants Archive