programs
2012 MAITC Summer Teachers Institute
July 23–27, 2012 at the University of Southern Maine, Gorham Campus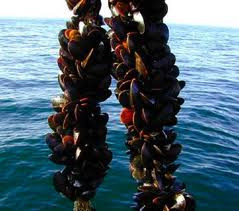 This year the institute is going to explore Dairy Farming, Growing Kelp and Mussels, Fiber, Composting and much more! We will start on Monday afternoon with check-in and a dinner at Turkey Hill Farm in Cape Elizabeth.
Teachers will receive curriculum and connections to lessons connecting students with the food and fiber system. Tours will include a boat ride to a Maine Mussel Farm, Kelp Farming at Ocean Approved, Oakhurst Dairy, and visits to Mineral Springs Dairy Farm and Marston Homestead Oxen, plus much more! Earn 36 Contact hours or 3.6 CEU's toward recertification awarded by the University of Maine. We will be finished before lunch on Friday, July 27th.
All participants will receive the 55-lesson "Food, Land and People Resources for Learning", The Maine Teacher Resource Guide, "Growing Potatoes in Northern Maine", and "The Wild Blueberry Curriculum" as well as training in these hands-on materials and exposure to hundreds of online resources. All participants will receive a free copy of the USDA interactive CD "Growing a Nation - The Story of American Agriculture."
No matter where you are, It ALL starts with Agriculture!
For information about future trainings, please contact:
Ms. Willie Sawyer Grenier
MAITC Council, Maine Department of Agriculture
28 State House Station
Augusta, ME 04333
Phone: 207.287.5522
Email:
maitca@maine.gov
---
Summer Institute Archive