programs
MAITC Teacher of the Year 2017
Maine Agriculture in the Classroom (MAITC) announced the 2017 Teacher of the Year at their Annual Meeting in October
Eric Brooks of Belgrade Elementary School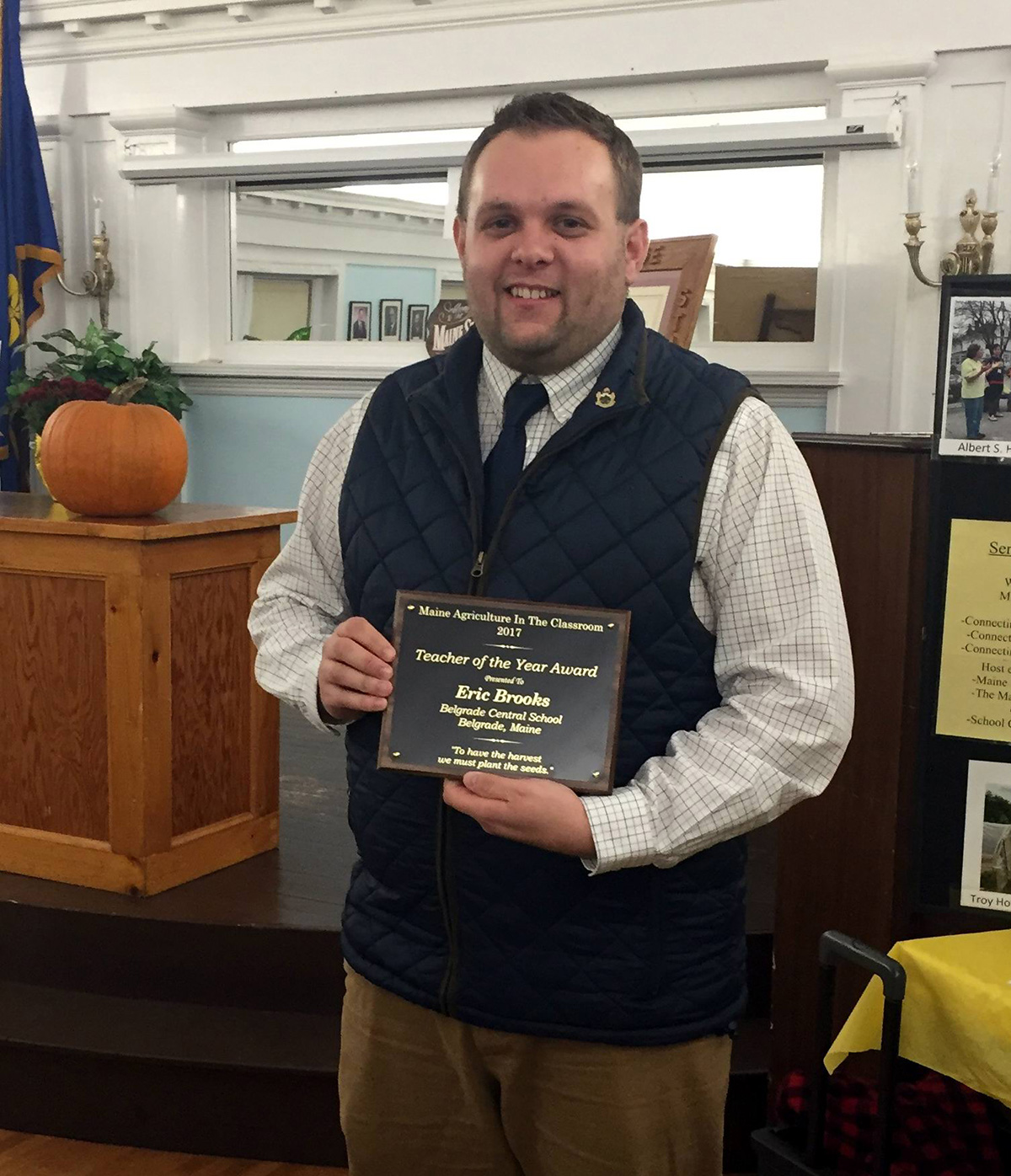 Eric Brooks, a 5th grade Teacher at Belgrade Central School, has been chosen as the 2017 Maine Agriculture in the Classroom Teacher of the Year! Mr. Brooks is a strong advocate of Agriculture in the Classroom! He has attended National Ag in the Classroom Conferences in Hershey, PA and Phoenix, AZ receiving grants and scholarships to pay for his expenses. For several years he has been a presenter at the Maine Ag in the Classroom Summer Institute.
Mr. Brooks was a contributing writer for the book, Blueberries for ME used in the MAITC "Read Me Agriculture" Program during Agriculture Week in March each year. Mr. Brooks' passion and enthusiasm for incorporating Agricultural literacy in the classroom comes from his longtime job of working on his family's wild blueberry farm in Columbia Falls, Maine since he was a boy. Every year during summers, school vacations, and weekends he still returns to the farm and helps as needed. He says, "Teaching with agriculture provides an avenue for going beyond standard learning goals and expanding into real life applications, values and experiences."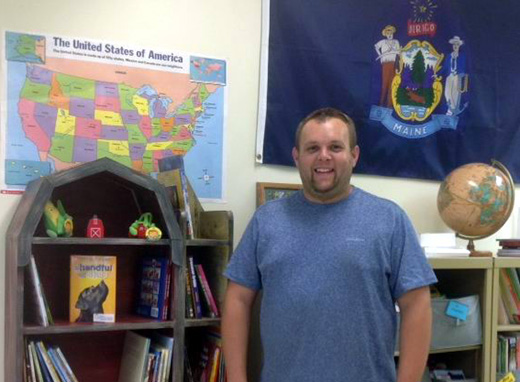 With his latest project, he is the first to pilot the new MAITC "Book Barn", which is a barn shaped book case filled with over forty agriculture related books and teacher resources. Students in Mr. Brooks' class selected a book and focused on its commodity, while creating book trailers to promote the books and practice fluency in writing, and reading aloud. MAITC is currently working with Eric to attach a QR code to the books hat connect to these short videos on SCHOOL TUBE, for more classrooms across the state to utilize. The Book Barn will soon be on loan to other school libraries across the state of Maine to promote Agricultural literacy.
Brooks first became aware of Maine Ag in the Classroom while serving as an intern at the Maine Farm Bureau Association while a student at the University of Maine at Farmington. Most recently, Mr. Brooks graduated from Thomas College with a degree in educational leadership in hopes that he can use the leadership skills to make a bigger impact on more students.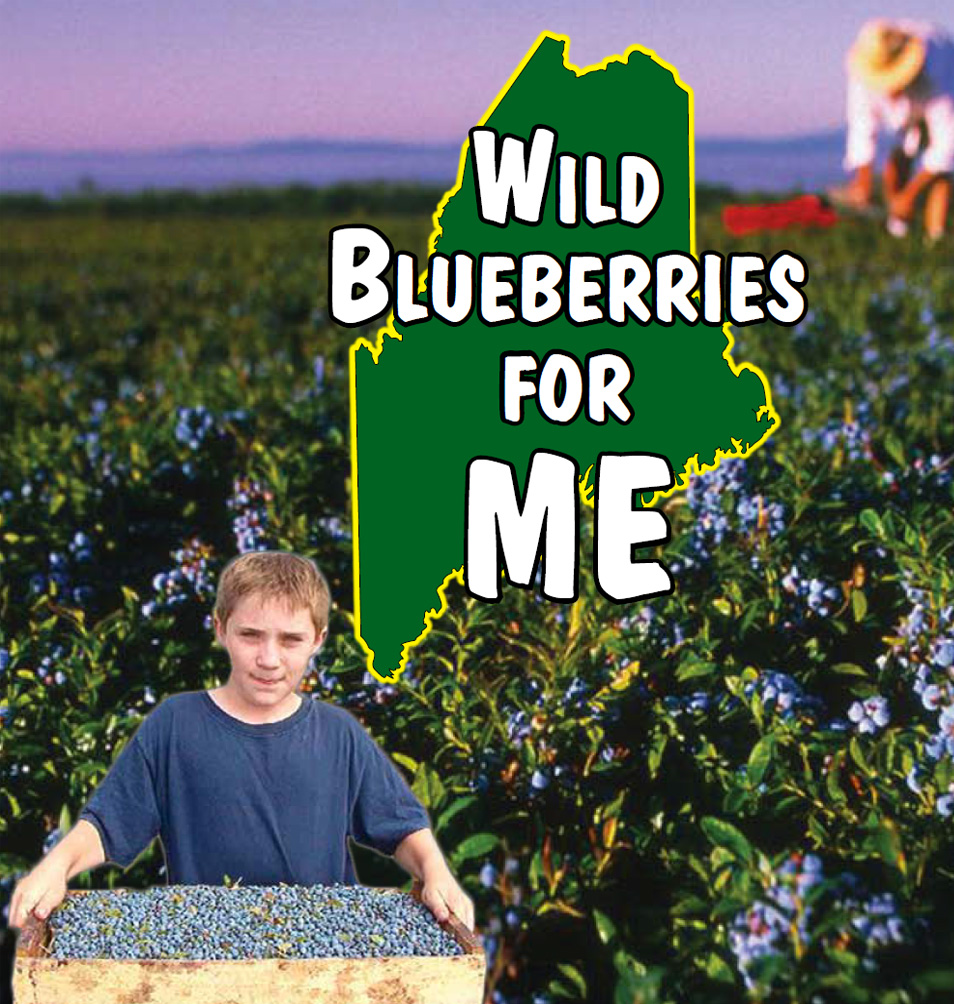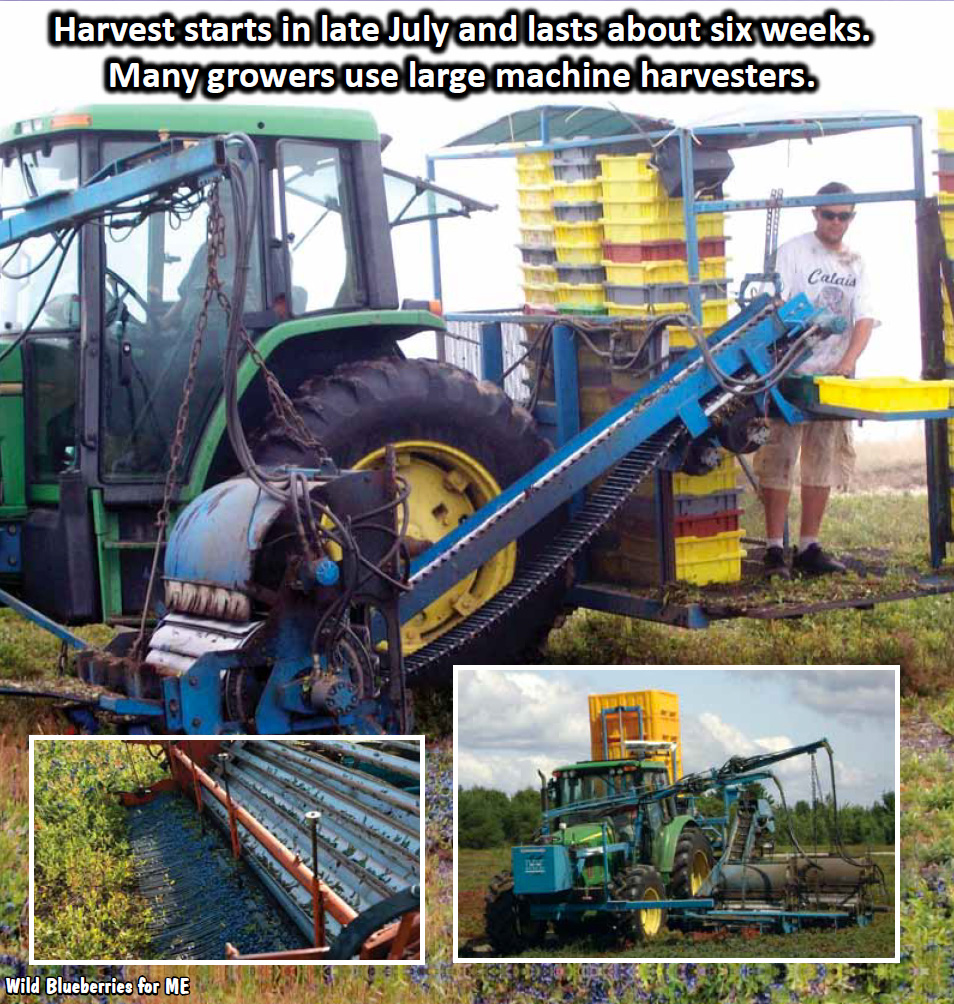 ---
Past Winners
2006 Neil Lash & Jon Thurston
2004 Steven Tanguay & Don White