programs
MAITC Teacher of the Year 2018
Maine Agriculture in the Classroom (MAITC) announced the 2018 Teacher of the Year at their Annual Meeting November 2nd
Beth Prelgovisk of Messalonskee High School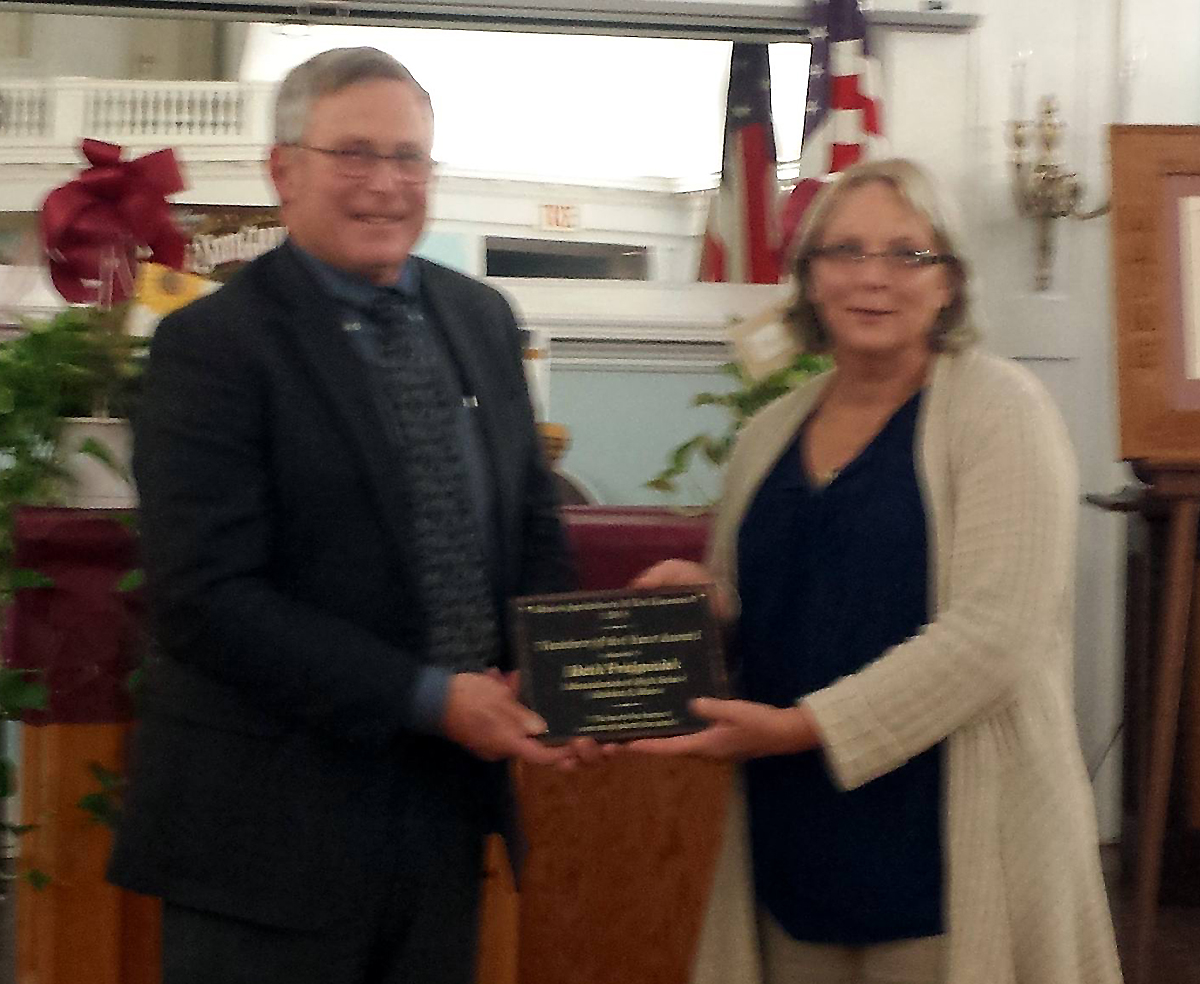 Beth, a Health and Physical Education Teacher at Messalonskee High School, has been chosen as the 2018 Maine Agriculture in the Classroom Teacher of the Year! Mrs. Prelgovisk has been working with MAITC for 5 or 6 years, since her first MAITC grant application that helped to build a greenhouse at the high school. In her classes, she challenges her students to "make a difference" in improving the health of the school community. In this instance a group of young ladies decided that the best way to encourage healthy eating would be if students could understand what it meant to grow food! Now, this turned into a huge project to raise over $20,000 for a permanent greenhouse that the students could use year after year in many different subjects for school-wide benefit.
This project led to many other projects including a grow tower in the cafeteria, annual seedling sales in the spring, fruit trees, blueberry bushes, hydroponics, dinners and a Dual-credit sustainable Agriculture Class in cooperation with the local Community College. The chemistry and other teachers are using the greenhouse and outdoor gardens for their classes too.
In fact, the entire district, with 5 elementary schools and a middle school, have all followed her example of integrating agriculture into their schools. High school students are able to mentor younger students in the garden. This fall the students from her class presented to the school board (with the Middle School) their vegetables and projects, with a plea for support of the school-wide Agriculture programs raising plants and animals. Their PowerPoint presentation was so impressive that it will be shared across the state as a model of how to include the administrative Board of your school into your school garden project. The impact was so much greater with the students at the helm!
Beth's health classes supplement what she does beyond the classroom. She is volunteer advisor to the Garden Club that meets weekly and participates in the hands-on garden activities and fundraisers. The garden contributes food to the school cafeteria, the local food bank, and the school café. She also works with students to organize taste tests using the food grown on campus. Her work with the Nutrition Director helps to incorporate locally grown foods into the menu.
Beth has worked diligently with an age group of students that need healthy food to grow and perform their best. It is a milestone for her to have nurtured these young adults to eat healthier and understand how the food they eat is grown. Her students are energized and the projects they plan are different every year. We are proud to honor Beth Prelgovisk as our 2018 Maine Ag in the Classroom Teacher of the Year!
---
Past Winners
2006 Neil Lash & Jon Thurston
2004 Steven Tanguay & Don White